Qutebrowser is a Vim-like browser.
As of June 2019, the installer doesn't add any registry to system for setting it as a default browser on Windows 10.
So that's why I made a Registry file so you can set Qutebrowser as your default browser.
Download the Registry file. Click here to download
Confirm the contents of the file if you wish.
Double-click the file and click Yes.
Search "default apps" in Windows Search and open.
Select "qutebrowser" in the browser list.
Final Result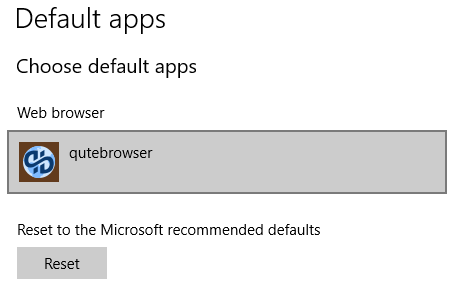 References used
https://docs.microsoft.com/en-us/windows/desktop/shell/default-programs